Adam and Eve
Posted by parhad on July 06, 2001 at 15:35:35:
<![if !vml]>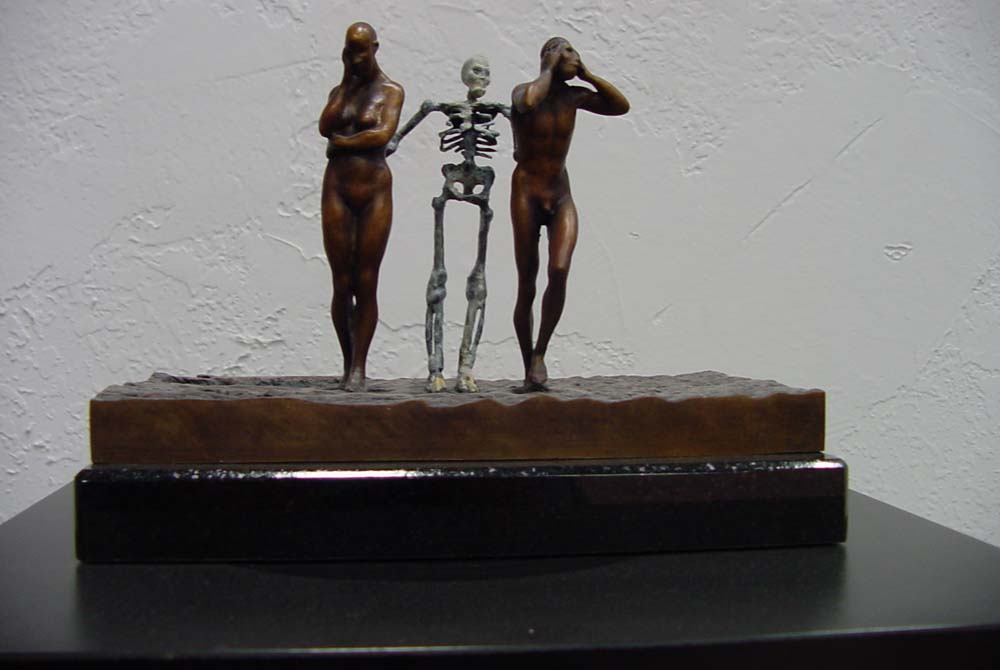 <![endif]>
To lighten the mood I began some years ago making these little pieces. In them the skeleton plays the Devil's part...or rather the part of Destiny, or maybe both, depending on the ocassion.
Here he's just given Adam and Eve the bad news. They have to leave paradise...no foolin around allowed...not much else either except behaving like trained seals. The man of course is coming unglued and wailing his new fate already(hasn't let up since). Eve on the other hand is wondering how to thank that snake for introducing her to knowledge, among other things.